Alternative Bridal Wear, Jewellery & Costume Designer
About Me
I am a designer of alternative bridal wear, costume and jewellery with a passion for creative Gothic, Steampunk, and Fantasy fashion.
After training in design at art college, I had my own high street bridal boutique called "Kind Hearts and Coronets". I gained a reputation for creating sumptuous, unique and extravagant wedding dresses and accessories for brides who wanted to stand out from the crowd – for brides who wished their weddings to be stylish, creative, highly personal and memorably different.
In recent years I have extended my range of work to fully embrace my passion for Gothic and Steampunk fashion, creating unique handmade jewellery ranges for local shops and my own Etsy shop. I also design personally-crafted accessories including tiaras, and bouquets and corsages that incorporate fabric and metallic flowers and recycled vintage pieces.
Based at my design studio and workshop in Hitchin, Hertfordshire, my work also includes the design of alternative, theatrical, Gothic, Steampunk, and Fantastical costumes and corsets for both individual commissions and theatre productions.
My designs and imagery reflect my own interests and events in my life, and those of my customers, for truly individual results with a highly personal feel, that never compromises on style and quality. So if you have any ideas, themes or colours you would like me to explore – for that special occasion or for a unique personal memento, please contact me or come and talk to me at one of the forthcoming shows I will be attending.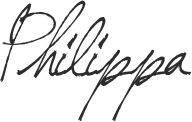 Bespoke Commissions
To discuss a bespoke commission for an alternative wedding, costume, jewellery or accessories, please provide your name and contact details and a brief description of your requirement: